Professional Services
GUIDEcx is the leader in customer onboarding. With our experience, unrivaled training, and onboarding, we'll get you working at 100% in record time. Getting a new tool or software and then realizing you have absolutely no idea how it works is frustrating and disappointing, but don't worry, you won't have that problem with GUIDEcx.
To speed up and ease the learning process, we've developed a thorough range of professional services resources designed to guide you to maximum efficiency. We've got you covered no matter what challenges you face in your onboarding process.
Best-In-Class Onboarding
GUIDEcx's best-in-class onboarding will show you firsthand how to gain trust and confidence from day one. With experts dedicated to each learning process step, you will never be left in the dark.
Onboarding Coordination
Once you sign on, your onboarding coordinator will kick off your GUIDEcx experience. Together, you'll identify internal stakeholders and team members, determine their access needs, and set a communications plan. In addition, you will review and confirm your desired outcomes before receiving an overview of the teams that will help guide your process. Finally, your Guide will lay out detailed next steps to your onboarding journey based on our two-phase approach of diving into projects, training, and integrations before moving on to engagement (when your GUIDEcx projects get to go live!).
"Your onboarding and training Guides want to take training your team completely off your plate. In six months from now, when you're long done with onboarding, you can come to us with a new team member and we will get them up to speed for you. With GUIDEcx, you'll get the best experience possible because we know you and we know your team."
Projects, Training, and Integrations
Next, your project, training, and integration managers will continue on a deeper level. You'll receive hands-on, one-on-one guidance as you build templates, create and test projects, dive into training resources, and manage integrations. Your guides will ensure that you know the lay of the land, are comfortable with the processes you'll be managing and that GUIDEcx is blended seamlessly with your workflow and existing tools.
Moving forward, your onboarding and training will be conducted using GUIDEcx. This means you get a hands-on experience with what your customers will be experiencing while learning how to maximize the software's capabilities. You will complete tasks within GUIDEcx based on the goals and plan that you set up with your onboarding Guide. As you work through your tasks, you'll get an explanation and understanding of how and why certain elements are useful. This deeper understanding will allow you to move forward with confidence once you go live!
All training is scalable – we take complete responsibility for making sure that your team is well-trained and prepared to onboard your customers.
Engagement
Finally, it's time for you to spread your wings. Our engagement manager (what we affectionately call your 'river guide') will help you drive early internal and external adoption by offering tailored support, feedback, and guidance directly correlated to your specific goals and objectives. They'll help you leverage reports to improve processes, adapt to the unpredictable, and be ready to consult on projects, activities, and needs.
Rest assured that your Guides will always be available to further educate, inspire, and proactively problem-solve to ensure you are confident as you traverse the waters of customer-facing onboarding.
Guides for Your GUIDEcx Journey
We are human. While it may seem obvious, it's important to us. GUIDEcx is built around being human. You aren't software. You aren't a number. And neither are your clients! Nothing can teach humans how to do something better than another human.
Our team of professional guides are more experienced than anyone else in the industry. They've seen it all, with more than 300,000 projects successfully completed with GUIDEcx! Luckily for you, they are ready and waiting to answer questions, provide tips, and lead you through everything GUIDEcx has to offer. To make your experience as easy and intuitive as possible, they've created incredible resources just for you:
"The training materials, onboarding process, and support staff consistently exceed my expectations. Whenever I have a question, I chat with support and they have an answer within moments. I love [that] feedback is taken from users and implemented."
GUIDE hours are one major perk of using GUIDEcx. As part of your package, you get access to a specific number of hours each year that you can use for additional one-on-one training.
GUIDE hours can be used for live project reviews, custom report building, template audits, integration architecture, onboarding consultations, and more.
Plus, additional GUIDE hours can be purchased if you want more expert assistance, so you always have access to the help you need to succeed.
GUIDEcx Integrations
Forget multiple tabs and countless transfer steps; GUIDEcx integrates with other professional tools in your tech stack. Our integrations marketplace is a one-stop shop for all of our integrations.
As a certified Gainsight partner, our native integration can sync onboarding data between the two platforms. You'll be able to automate the process to gauge and manage risk and even produce health scores to give your team an accurate status snapshot of each project.
With our Salesforce integration, you can automatically begin onboarding when you get a new client. Need a report? Salesforce can pull data from GUIDEcx to create a detailed report. Keeping these systems in sync ensures nothing will slip through the cracks.
Are you tired of creating the same Jira issue every time you onboard a new client? Well, now you can rest easy by syncing your GUIDEcx tasks and Jira issues using our integration.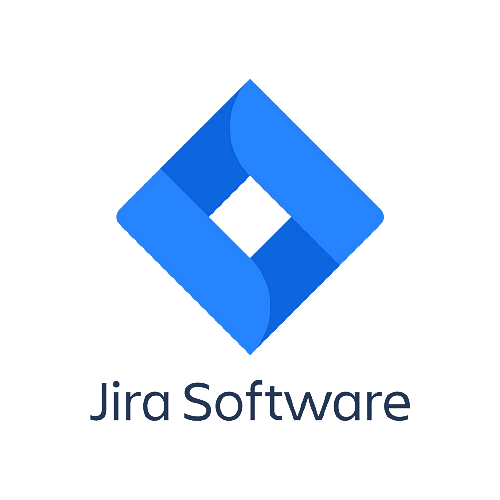 Integrations make your life easier. With the GUIDEcx and HubSpot integration, you can automatically start GUIDEcx projects when you get a new client.
Deliver the right information to the right people at the right time with GUIDEcx and Slack integration. You'll get real-time project updates in Slack channels to keep project teams engaged and up to date.
Integrate a project's custom fields with other software in your tech stack, create the integration of a form, or customize what integrations do with the GUIDEcx + Zapier integration.
GUIDEcx Mobile App
GUIDEcx integrates nicely with other tools; you can also update tasks, communicate with your team, and review projects on the go with the GUIDEcx mobile app. Download the app and stay on top of your goals no matter what trail life takes you on!
Office Hours
Our Guides are never far away from our customers. Because at GUIDEcx, we're committed to helping companies improve their customer onboarding experience, satisfaction, and success.
Office Hours is a monthly webinar series exclusively for our customers.
In this free-flowing discussion, our product team members will walk customers through an in-depth look at the latest and greatest product releases and features. We'll also answer any questions!
"Our mission at GUIDEcx is to help people work better together, and the launch of our new Office Hours series aims to do just that. We are excited to provide our valued customers with direct access to our product team to learn more about our new features and ask our team any questions."
Customers can find the registration link in an email or log in to GUIDEcx to register today.
GUIDE University
GUIDE University is a self-led set of training courses that include our Cartographer course, GUIDEcx best practices course, and GUIDEcx basics course. Depending on your role, different courses will be available and recommended for your learning experience.
As part of GUIDE University, the Cartographer Course is all about learning how to map your customer experience. This course teaches you how to start building your project templates. In addition, learn best practices on how to get customers from point A (post-sale handoff) to point B (product adoption/go live) as fast and safely as possible.
The GUIDEcx basics course is another piece of GUIDE University that is designed specifically for your project managers. They will learn how to create projects, assign project managers, and assign templates. In addition, you'll learn why the customization of the customer journey is important!
Masterclasses for Customer Onboarding
GUIDEcx offers Masterclasses for everything related to Customer Onboarding and is free for all GUIDEcx customers. Each class is 30 minutes and will share best practices to help you fire up your customer engagement. These classes are a great opportunity to refine and expand your knowledge of the features of GUIDEcx and apply them to your customer onboarding!
Guide Kimberley Francis leads sessions. Classes are available on-demand for those who can't attend the live sessions.
Customers can register for Masterclasses here.
We GUIDE The World's Leading Brands:
Over 300,000 projects completed on GUIDEcx.
Talk With a Guide Today
Discover how GUIDEcx can help you improve efficiency by reducing your customer onboarding timeline and increasing the capacity of your project managers. Our unparalleled professional resources and unwavering commitment to excellence support our industry-leading customer onboarding solution.