GUIDEcx and HubSpot Integration
Automatically start GUIDEcx projects when you get new clients with the HubSpot integration. Keep GUIDEcx and HubSpot synced, so nothing slips through the cracks.
See How It's Done!
Benefits of the GUIDEcx & HubSpot Integration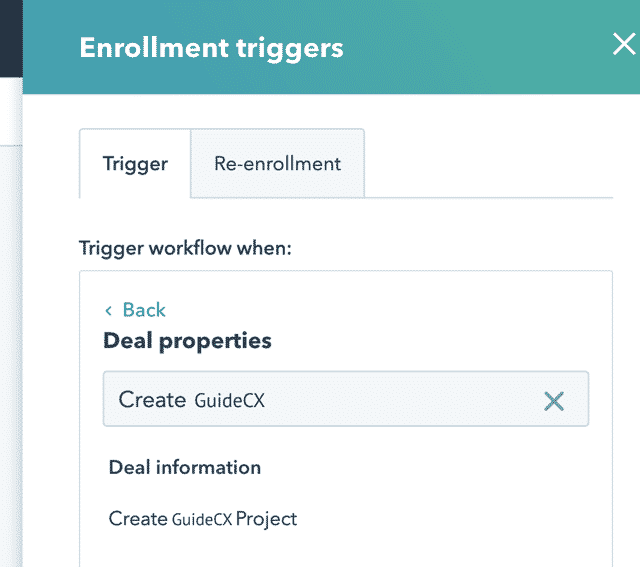 Automatically begin the onboarding process when you get a new client
When a deal is marked "Closed Won" in HubSpot, you can automatically start a GUIDEcx project with all the right people.
Use this integration with Zapier to get the best results!
Good Onboarding Drives Long-Term Retention
An old adage states that 80% of your revenue comes from 20% of your customers, and with customer acquisition costs on the rise, you can't afford not to provide a best-in-class onboarding experience.
We Know How to Guide You Through a Successful Customer Onboarding Experience
Interested in Partnering with GUIDEcx?
We are always looking to partner with our capable and innovative technologies. Contact us today to learn more about having your software integrated with GUIDEcx.
Powerful, Purposeful, Seamless Integrations
Connect 1,000+ applications to GUIDEcx so you can increase automation and keep projects simple.
Talk With A Guide Today!
Discover how GUIDEcx can help you improve efficiency by reducing your customer onboarding timeline and increasing the capacity of your project managers. Our industry-leading customer onboarding solution is supported by our unparalleled professional resources and unwavering commitment to excellence.