GUIDEcx Earns Spot on G2's 2023 Best Software Awards for Best Software by Function: Project Management Products
Shawn Stinson, director of Customer Success, named to Customer Success Collective's 23 in 2023 list.
GUIDEcx Takes Top Honors for Best Relationship in the Project Management Relationship Index in G2 Winter 2023 Awards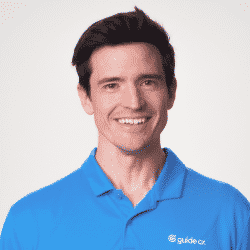 Harris Clarke Named COO of Year by Silicon Slopes
GUIDEcx Named as Best Customer Success Tool of the Year in the 2022 Customer Success Awards
GUIDEcx named as a winner in two categories of the 2022 SaaS Awards
GUIDEcx nabs Best Relationship honors in G2 Fall 2022 Awards. Claims a total of 23 awards.
GUIDEcx Named One of the Fastest-Growing Companies