Faster Client Onboarding? Try it!
GUIDEcx® has not only built integrations with your favorite tools like Salesforce, HubSpot, Slack, and Jira, but we've made it possible to connect to thousands of apps via Zapier as well. Want to connect something else? That's not a problem. With our API, GUIDEcx can connect to, share, and leverage data from outside systems too.
Work faster by automating communication during the onboarding and implementation process.
End confusion and blame with full transparency into project status, next steps, and go-live date.
Reduce the time between purchase date and project completion.
Manage expectations for better customer satisfaction and long-term relationships.
Provide complete visibility into client onboarding, which increases accountability and promotes engagement.
Get in-depth onboarding
strategy and advice.
Your client onboarding teams can invite external customers and third-party vendors to your project–no need to log in. Map out your process with custom templates and tasks.
Guide customers' next steps with automated process for tasks, reminders, and updates. Keep everyone on the same page and clear on their responsibilities.
White-labeled project status reports and updates automatically keep customers in the loop. Team members can complete tasks right from their email inbox.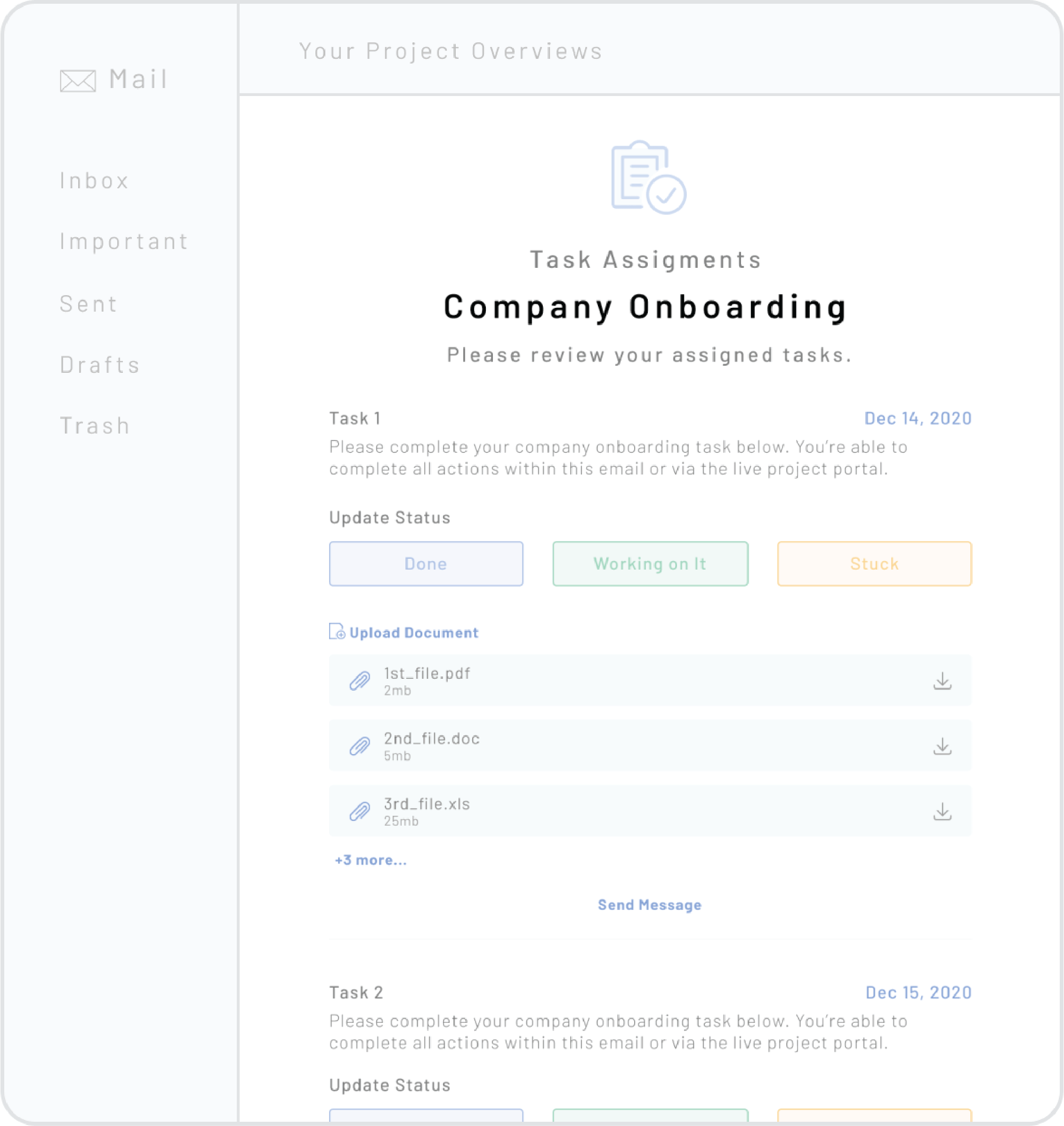 Schedule a 30-minute call.
Powerful Integrations
Easily integrate your new client onboarding process with Salesforce, Jira, Zapier, Hubspot, and Slack. Create projects, epics and workflows with the tools you already use.
Want to connect something else? Use our Open API to leverage any data from outside systems.